Reps Turns 5 in Style at Bourne & Hollingbrooke Building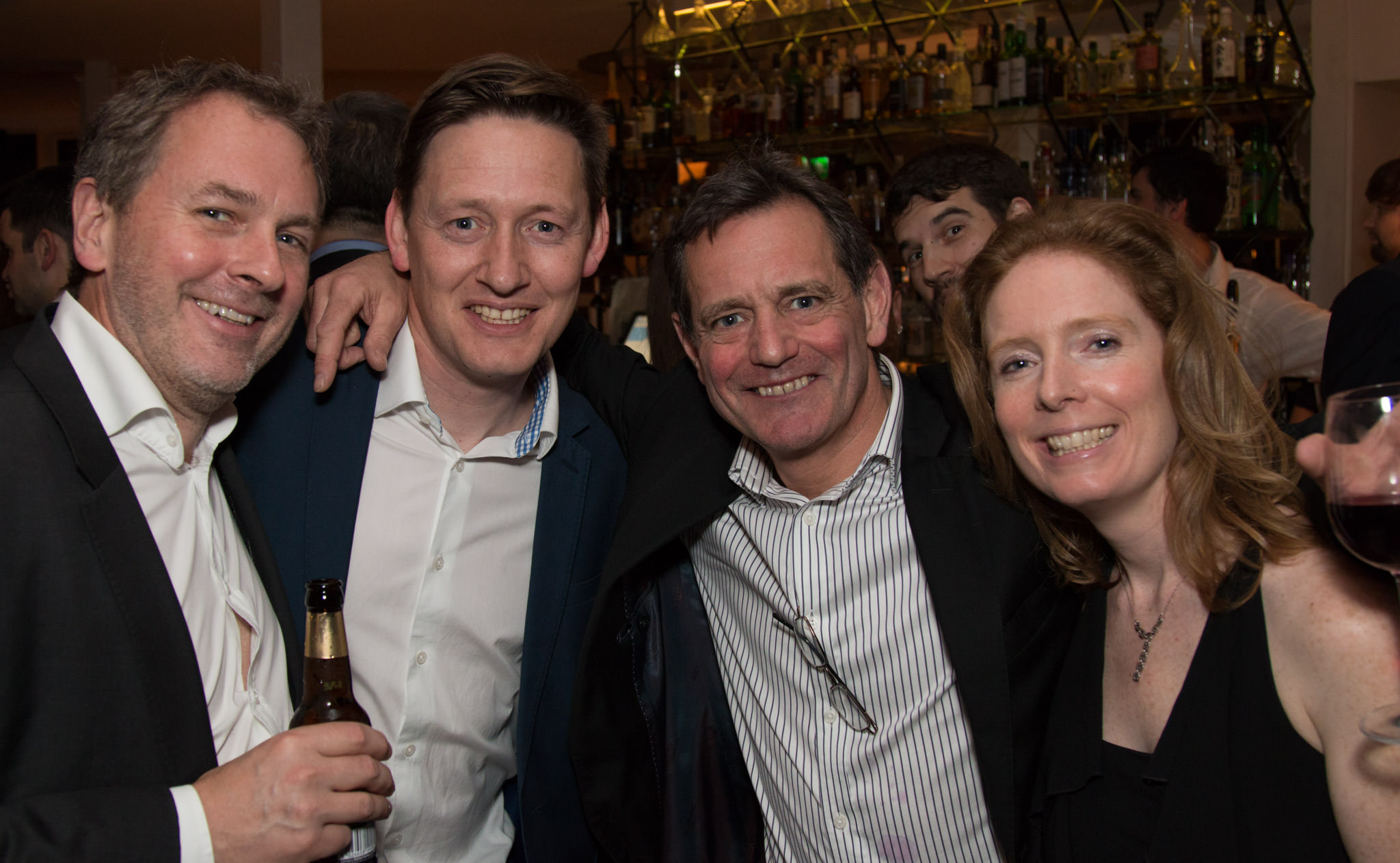 Jerry Williams, Founder and Director of Reps (second from right) with co-Director Caroline Pearce-Browne, who are joined by two of their Associates Jusin Rookard (Second from left) and Andy Coote. Reps now has six Associates that work on the company's projects.
Reps Turns 5 in Style at Bourne & Hollingbrooke Building
Real Estate Project Solutions threw a fabulous party to celebrate their 5th birthday last Thursday at the Bourne & Hollingbrooke Buildings in Clerkenwell. Reps played host to over 80 people from across the industry - quantity surveyors, MEP practitioners, interior designers, architects and main contractors, with whom they have worked closely on a number of notable projects including Bank of China, BCO workplace fit out 2014 winner A J Gallagher, BNP Paribas and China Construction Bank.
Reps Founder and Director Jerry Williams comments: "I was proud to have so many of our industry peers and colleagues join us in celebrating Reps five years in business, it was a wonderful accolade. Since Caroline joined as my co-Director three years ago, the company is now able to deliver a more comprehensive range of services, particularly in the change management arena. We look forward to working on many more projects with the great teams out there in the market who have supported us as a start-up and continue to collaborate with us and recognize the value we bring as an established company."