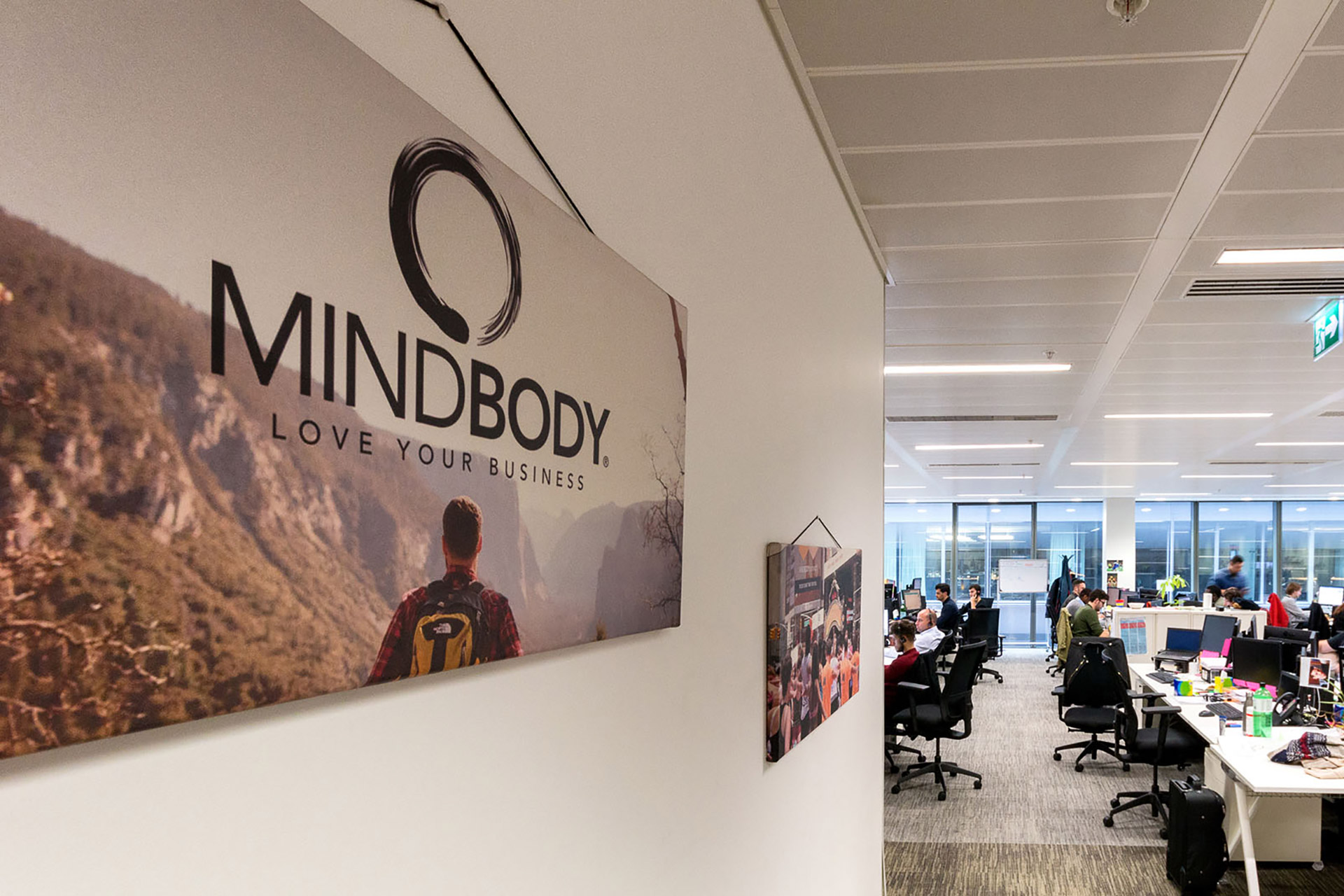 LONDON, 24th October, 2017: Reps Limited, the Real Estate Project Solutions provider, today announced the successful relocation of a well-known fitness app provider MINDBODY Online to their new c.9000 sq. ft. space at One New Change, EC4M 9AF. Previously located in the established digital hub of Clerkenwell, MINDBODY ventured further into the City to find the right space for their expansion requirements.
MINDBODY had a swift relocation requirement. The move was completed earlier this year into a 'plug and play' type set-up using the remaining parts of a previous tenant fit-out. MINDBODY occupied the space before completing the full interior fit-out, choosing to experience the space before finalising the remaining occupational and operational requirements of the interior design and fit-out. Reps worked with IOR, a fit-out contractor, to accommodate a meeting room, a training room, two offices, plus additional desks and a reception area.
MINDBODY is a successful result of client representative project management ensuring tight collaboration and communication between client, agent, design and contractor teams throughout the delivery process.
Kevin Foley, Sr. Manager of Real Estate and Facilities, MINDBODY comments
"Reps was critical to the success of our relocation. Their experience and ability to navigate was clear from the start and resulted in delivery of our space in a very short amount of time with almost no downtime in staff productivity. In addition, Reps was fair in their management pricing and protected my bottom line without sacrificing quality when working with builders and suppliers."
Steve Johns, an Agents Gerald Eve commented:
"Mindbody carried out an extensive search to find the right new offices and settled on flexible space at One New Change. They are an example of how tech companies are locating in the heart of the City which is diversifying the occupier base"
ENDS####
Notes to Editor
About Reps
Reps is a Real Estate Project Management Company. We work with our clients to project manage, source, design and execute their new work space, relocations or refurbishments.
Reps offers Real Estate strategic advice and project direction to companies that are not large enough to have such expertise in-house or who need assistance over and above their in-house resources. We assist companies in understanding the impact of relocation and how to manage effectively in new operating environments. Our team combines experience and knowledge to develop coherent advice that joins up all the various aspects of the Real Estate conundrum from Acquisition and Disposal, Due Diligence, Project Direction, Relocation Management, Rationalisation, and Facilities Management.
Our company comprises two key principals: Jerry Williams and Caroline Pearce-Browne and Associates who are hand-picked for each project. Reps is based in London, but has the capability to work country-wide and on a Pan-European basis. The company offers a truly independent Client Representative service and has managed a wide variety of projects across industry sectors including insurance, banking, actuarial, pensions, IT and surveying. Clients include: AJ Gallagher, Bank of China, Chesterton Humbert, PNB Paribas, Punter Southall, China Construction Bank, MINDBODY, CBI Metdist, Tikehau, Towergate and Watson Farley Williams.