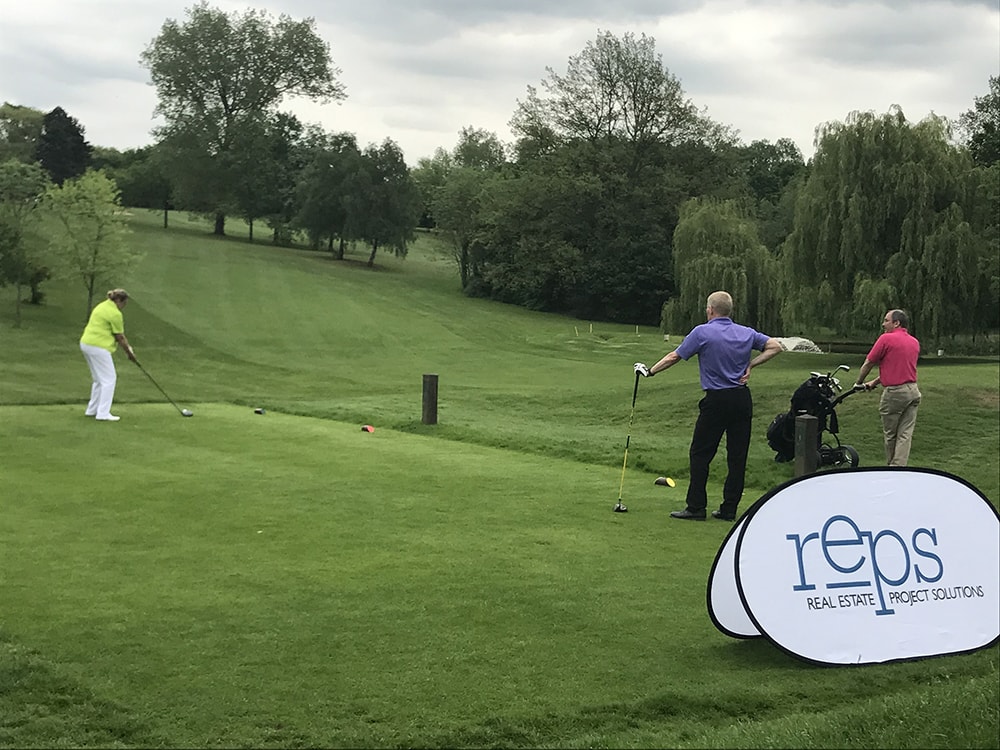 Reps is hosting the second Women's Charity Golf Day on 3rd May 2018
After the runaway success of the 2017 event, Reps is hosting the second Women's Charity Golf Day on 3rd May. I've been in the industry for 30 years and it is rare that I see ladies on corporate golf days, despite having met quite a few who play or would like to play. It was from this observation that we developed the idea of the Reps Women's Charity Golf Day.
We are delighted to say that we filled all our spaces – 18 teams of four – almost immediately that we opened registration this year – we must be doing something right! The Golf Day is open to golfers of all abilities, but imperative is that each team must include a minimum of one female participant.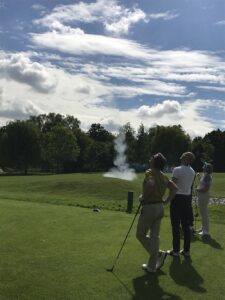 I'm delighted that Reps is co-hosting the day with Women in Property. They are the perfect partner for us to help highlight the aim of the day – to promote diversity in the industry and to give women their own opportunity to play golf.
Jo Williams, National Chair of Women in Property agrees, "We are delighted to be supporting the Reps Women's Golf Day for a second year. This has proven to be a hugely successful event and continues to remind the industry that gender parity needs to be incorporated into all aspects of working life, golf days included. We are also pleased to support Dress for Success once again as the charity of choice and in turn the women they help into the workplace. Good luck to the players on the 3rd May."
Location
The Women's Charity Golf Day is being held at the Chigwell Golf Club in Essex thanks to the assistance of Garry Hilditch at Task Systems who is a member of the club. Other key sponsors include Overbury who have been hugely supportive both with their time and enthusiasm in planning the event. There is also an opportunity to 'Beat the Pro' on the 10th Hole.
Charities
The Golf Day is supporting the charity Dress for Success for the second year but also Beat SCAD, a charity that raises money to increase awareness of a coronary condition that is currently under-diagnosed – Spontaneous Coronary Artery Dissection (SCAD).
Oliver Watson, Overbury explains why, as one of the key sponsors of the Reps Women's Golf Day, he has a personal interest in raising funds for beatSCAD this year:
"In November 2016 my Mother suffered a heart attack. It was diagnosed as SCAD. With no answers, nor treatment proposed by the NHS, beatSCAD arranged a GP referral to the specialist at The Glenfield Hospital in Leicester and only then was the condition fully diagnosed and treatment began. beatSCAD has been literally lifesaving, and we cannot thank them enough."
Dress for Success is an international not-for-profit organization that empowers women to achieve economic independence by providing a network of support, professional attire and the development tools to help women thrive in work and in life. Proceeds from the ticket sales will go to support their important work.
beatSCAD is a patient-led charity dedicated to raising awareness of the under-diagnosed heart condition, Spontaneous Coronary Artery Dissection (SCAD), which affects mainly women. The cause is unknown and cannot currently be predicted or prevented. Vital research is necessary to understand WHY SCAD happens. Research is being conducted at The Glenfield Hospital in Leicester, and is gaining real momentum, raising awareness among cardiologists and providing information to specialists throughout the country. beatSCAD has already donated £25,000 to the Leicester SCAD research project but still needs another £25,000 to keep this essential research going.
Find Out More
We will share some highlights of the day on twitter using the hashtag #womensgolf2018
More information on the Reps Women's Charity Golf Day is available on our website.