Tikehau Group relocation completes successfully
Reps is delighted to announce that its client, Tikehau Group, an asset management firm, has now re-located to its new offices in 111 Old Broad St. The 7,200 sq.ft. of 48 open plan desks, plus 5 offices, board room and 3 meeting rooms will enable Tikehau to grow its business and achieve the next phase of its expansion plan. An MER with cooling and N+1 cooling, fibre and power was installed to support the Tikehau operation in its new workspace.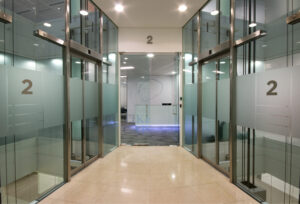 Reps Appointed by Tikehau Group
Reps was appointed as Project Manager, tendering the appointment of the design and build contractor, achieving completion within 7 weeks from start on site and delivering the project within budget.
Anne Le Stanguennec of Tikehau said: "Reps delivered this project professionally, understanding our vision and objectives and working with us to ensure we were fully operational and staff were confident in their new workplace environment."