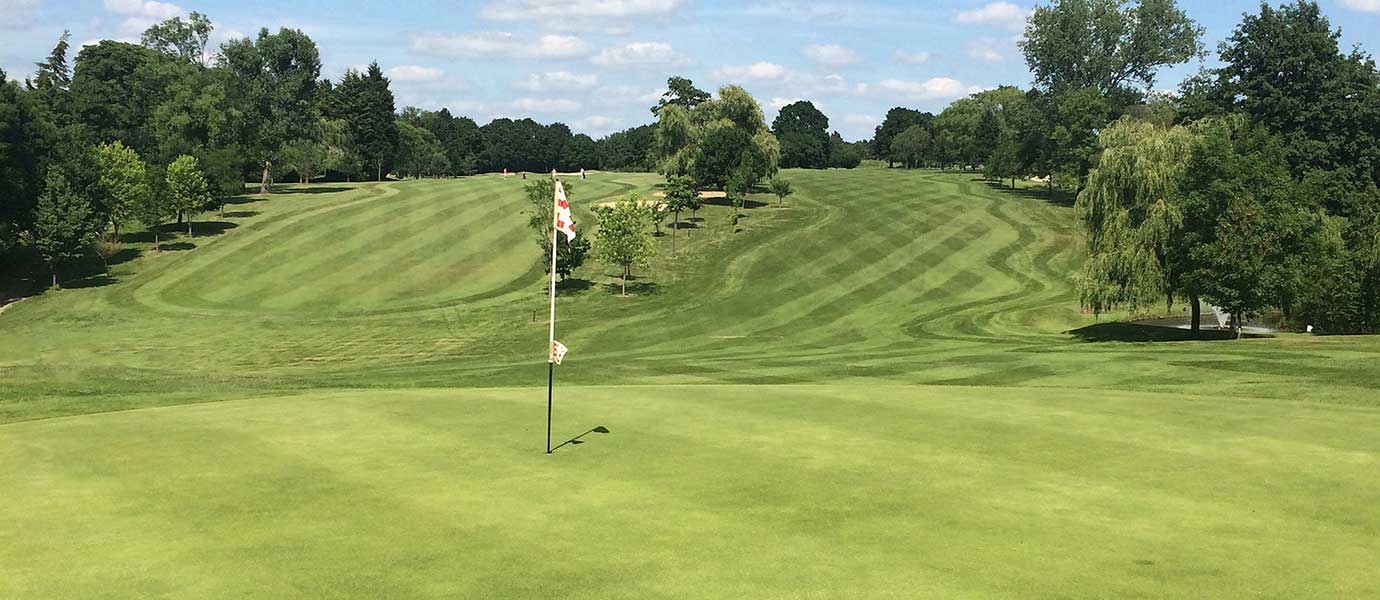 London, 28th April 2017 12.00 GMT. Reps, the Real Estate Project company, together with Women in Property (WiP) are to host a Women's Charity Golf Day on the 18th May at the Chigwell Golf Club in Essex. The aim of the event is to promote diversity in the industry and to give women their own opportunity to play golf. The company is inviting teams of four to the golf day, and it is open to golfers of all abilities, but imperative is that each team must include a minimum of one female participant.
In explaining the drive for getting this new event off the ground, Jerry Williams, Director and Founder, Reps says: "Golf is a popular and frequent social event in the industry, but it is rare that I see ladies on corporate golf days, despite having met quite a few who play or would like to play. It was from this realisation that the idea of the Reps Women's Charity Golf Day was born."
Women in Property is pleased to be supporting the event and a number of its network have signed up to play in the tournament. The Association of Women in Property draws members from across many different property disciplines, from architecture to engineering, planning to surveying. WiP works with businesses and other industry organisations to help redress the gender imbalance in the industry – currently women comprise only 15% of the workforce. 
Brenda Jones, National Chairman of WiP comments: "This is a very sociable way to remind the industry that gender parity needs to be incorporated into all aspects of working life, golf days included.  Our members participate in charity marathons, cycling, even horse racing, so we are pleased to add a women's golf event to our fund-raising activities."
The Golf Day is supporting the charity Dress for Success. Proceeds from the ticket sales will go to Dress for Success to support their important work supporting women in the workplace.
Sponsors including Reps, Como, Overbury and Task Systems will be providing competition prizes on the day and there is also an opportunity to 'Beat the Pro' on the 10th Hole.
Jerry Williams' co-Director Caroline Pearce-Browne says
"We hope the Women's Golf Day will become an annual event and that over time it grows both in terms of the numbers attending, but also in raising awareness of the issue of diversity in the property industry".
She continues
"As a woman and a co-Director of a company operating in the property sphere, Reps corporate structure quite neatly summarises what we would like to see replicated across the industry."
We will share some highlights of the day on twitter using the hashtag #womensgolf
You can also see some more information about the day on the Reps website by clicking here
ENDS
Notes to Editor
Reps
REPS Ltd is a Real Estate project company. We work with our clients to project manage, source, design and execute their new work space, relocations or refurbishments.
We believe real estate projects are so important to our clients that everything we do is focused on delivering value, quality and success. We are the project managers from conception to completion. Work space should be a top priority for the company's leadership team to ensure their real estate vision is fully realised. We believe that a good Real Estate Project Manager should enable an organisation to lead and control their project requirements from building search through design into construction, to relocation and into business as usual.
Reps was formed in 2010 and is led by Jerry Williams and Caroline Pearce-Browne, Real Estate and Change Management experts. Reps has a combined industry experience of over 40 years, and as senior project managers we have managed a range of projects across a variety of industry sectors including law, insurance, banking, actuarial, pensions, government, media, oil and exploration, IT and surveying. We use a network of trusted and skilled associates, consultants and technical experts to provide bespoke solutions for our clients.
The Association of Women in Property
As an organisation, WiP believes that success and its rewards should be founded on merit and expertise, rather than gender.  When the day comes that women are equally represented alongside our male colleagues across property and construction, we know we will have achieved our goal. 
Our members are drawn from across the many different property disciplines, from architecture to engineering, planning to surveying.  Hence we have representation from a wide and knowledgeable industry base and from women at all levels, whether under-graduates, senior partners or Chief Executives.
We provide a forum for women in the sector as well as encouraging and nurturing aspiring talent in our schools and universities.
Our Chosen Charity – Dress for Success
This charity is an international, not-for-profit organisation that empowers women to achieve economic independence by providing a network of support, professional attire and the development tools to help women thrive in work and in life. Since starting operations in 1997, Dress for Success has expanded to more than 145 cities in 23 countries and has helped more than 925,000 women work towards self-sufficiency. Click here for more information.
Key Details of the Day
Thursday 18th May 2017 from 8am to 6pm
Location
Chigwell Golf Club, Clubhouse, 156 High Road, Chigwell, Essex. IG7 5BH
By Road: Chigwell is easily accessible from the M25 and also by tube on the Central Line
Order of the Day:
09.00 – 09.30 – registration, meet and greet and bacon rolls
10.30 – Shotgun start – each team to start simultaneously from different holes.
Half way house will provide Pimms and snacks
4.00pm finish and prize giving
4.30pm Dinner
Scoring will be explained on the day but will be based on the best two scores under the Stableford scoring system.
Ticket prices: £95 per player or £350 for a team of four
To register your team or for enquiries please email [email protected]. Teams will be invoiced for payment upon receipt of the registration form. There are only places for 18 teams so please register soon to avoid disappointment.